The strategy
We are developing an Urban Transformation Strategy to guide the future transformation of around 50ha of government-owned land in and around threekilometres of rail corridor from Central Station to Eveleigh.
It will not be a statutory document, or a re-zoning proposal. The strategy will take a smart city thinking approach to sustainable growth for Sydney's future and outline the contribution that government-owned land can play in this future. Once finalised, the strategy will be a key reference for the future detailed planning of precincts of government-owned land.
Our approach
Our approach to urban planning is to connect the area's diverse and vibrant communities, help to secure Sydney's future as a global city and make great places to live for new people who want to call the area home.
Central to Eveleigh can lead the way in terms of how Sydney will be in the future: a city of smaller homes, shared spaces and bigger lifestyles; of mixed uses and communities; of old and new development; of local living connected to cultural opportunities near and far; and a city of shorter distances between work and home, services and recreation, education and learning. It means more people in a diverse place with great design, green space, great community and cultural facilities, and great public transport services.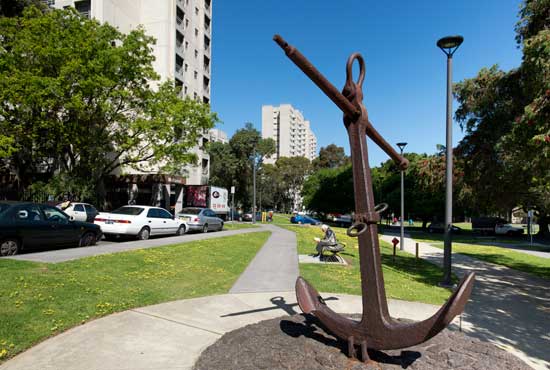 The role of the strategy
The strategy will continue to guide more detailed planning on five 'precincts' of government-owned land: North Eveleigh, South Eveleigh, Waterloo Estate, Redfern Station and Central Station.
These are captured within three 'projects':
Central Station, which will be led by Transport for NSW (Central Station precinct) 
Redfern to Eveleigh Rail Corridor as a collaboration between Transport for NSW and UrbanGrowth NSW (North Eveleigh, South Eveleigh and Redfern Station precincts)
Waterloo, led by the Land and Housing Corporation, with UrbanGrowth NSW undertaking the masterplanning (Waterloo Estate precinct)
Development of the Strategy
Community and government stakeholder feedback and technical work, including studies on transport, heritage, housing diversity, economics and community facilities have informed the development of the Urban Transformation Strategy and we expect to finalise the document at the end of 2016.
A significant amount analysis and testing has been done in preparing the strategy. This allowed us to understand that public benefit could be delivered alongside more homes. After the strategy is finalised, the next step will be the detailed precinct masterplanning, in consultation with the community and stakeholders.
The strategy is being prepared at a dynamic time. The Greater Sydney Commission has been established to help shape the future of Sydney and prepare District Plans, a new Sydney Metro has been announced for Waterloo, and the Department of Family and Community Service's (FaCS) Communities Plus Program has been launched.
This has led to a number of changes in our thinking between 2014 and today.
Future planning for the Redfern Social Housing Estate will be managed under the Communities Plus Program.Potential renewal of this area may be long term and therefore is no longer being considered as part of the Central to Eveleigh Program.
Further analysis of government land in the rail corridor has confirmed that some rail operations are required into the foreseeable future and this has seen the South Eveleigh precinct boundaries updated.
We are also working with the Greater Sydney Commission to ensure a whole of government approach to transformation of the Central to Eveleigh area.